June 17 - 21 - Rock Camp (Junior & Teens), $325
June 24 - July 5 - Junior Rock Camp, $550
July 8 - 19 - Ultimate Rock Camp, $600
July 22 - Aug 2 - Songwriting & Recording Camp, $700
August 5 - 9 - Girls Rock Camp, $325
August 5 - 9 - Covers Camp, $325
August 5 - 9 - Strings Camp, $325
August 12 - 23 - Junior Rock Camp, $600
August 26 - 30 - Covers Camp, $325
Augusta Camp, $300
July 22 - July 26
Bangor Camp (Session 1), $300
July 8 - July 12
Bangor Camp (Session 2), $300
August 19 - Aug 23
Machias Camp - OVERNIGHT, $900
July 28 - Aug 3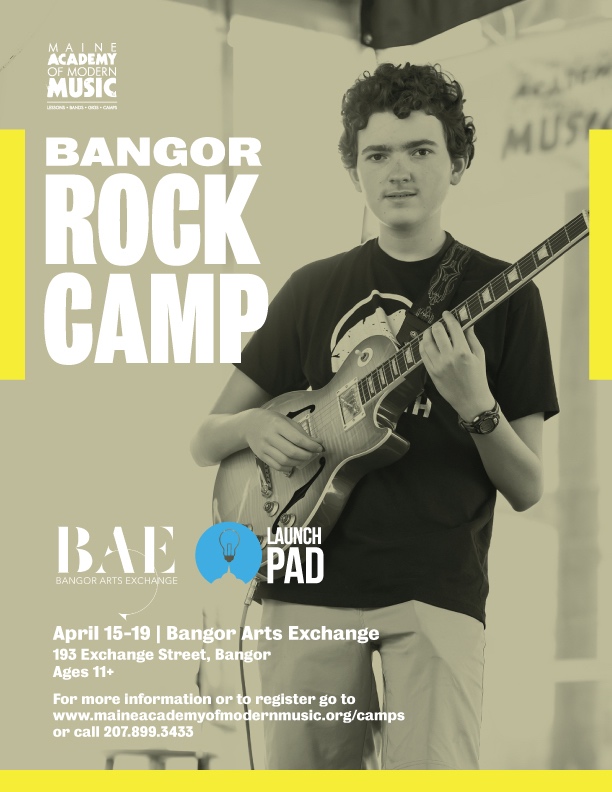 Why wait until summer? Come rock out with MAMM in Bangor over the April school vacation week!
LEARN MORE ABOUT OUR CAMPS (click on images below)
From Bach to Beck, originals to covers, the MAMMOTH Strings Camp will allow string students the chance to experience the thrill of making music in a fun and supportive setting.
Students work together under the guidance of MAMM instructor Andy Happel to learn arrangements of rock, pop, and R&B hits.
This day camp meets M-F from 9am-3:30pm in Portland from August 5-9 and tuition is $325.
ABOUT MAMM CAMPS:
MAMM Summer Rock Camps are an excellent opportunity for kids to play in a band, perform covers and write original music. Accomplished educators and members of local bands offer inside tips on self-promotion, booking, gigging, the history of rock and music theory. Campers also meet with professionals from the music biz while on several field trips to local radio stations and recording studios. It's the total rock star treatment!
CAMP DISCOUNTS: Register before February 1st to receive an Early Bird discount of $25 per camp (use promo code EARLY25 at checkout). Get $25 off each additional MAMM camp OR get $25 off each MAMM camp per additional sibling.
AGES: MAMM Camps are for students ages 11+up. Junior Rock Camps are for student ages 8-11.
CAMP HOURS: 9AM-3:30PM
REGISTER TODAY: